Announcements : ISC Lounge
Announcement: Intern Abroad 101: Networking coffee meetup on Friday, 9/13, 9-11 am, ISC Lounge
Event Date: 09/13/2019
Connect with SDSU's approved international internships organizations and Summer 2019 interns over coffee and donuts!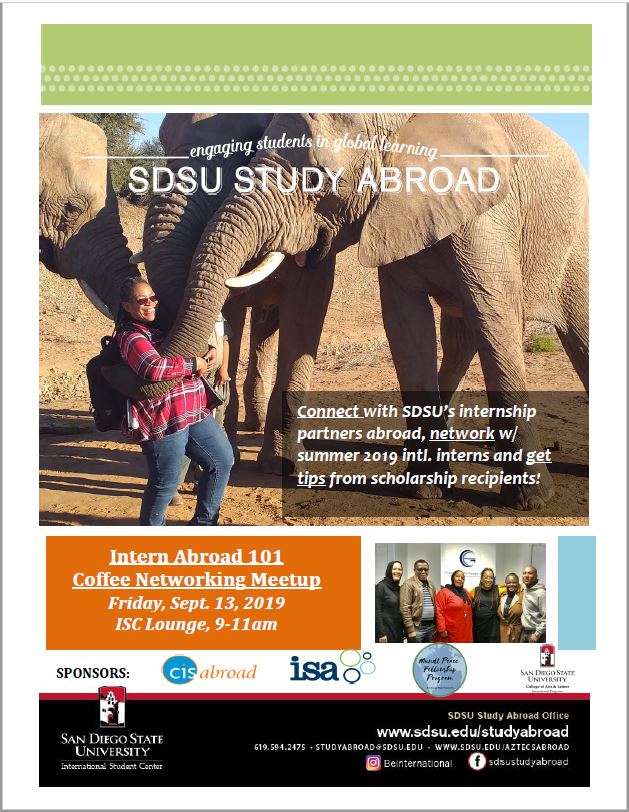 Discover the added value of an international internship to your resume and personal development and meet scholarship recipients who received funding for their experience.
Onsite advising by International Internship coordinator and scholarship information will be available throughout the meetup.
Open to all students.