Passport Office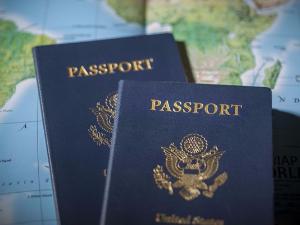 SDSU Passport Office
The SDSU Passport Office is currently open. Customers are required to wear a facial covering at all times when visiting our office. Please dress accordingly since passport applications are taken outside in an open setting to maintain social distancing. We appreciate your patience and understanding during this time.
To check the status of your passport application, please visit
travel.state.gov
for more information.
1261 Canyon Crest Drive, San Diego, CA 92115
Phone: (619) 594-3800
Walk-ins Only, No Appointment Necessary
Hours
*:
Tuesday – Friday: 9:00 am – 3:00 pm (Closed all federal and university holidays)
Saturday: 8:00 am - 2:00 pm
*Due to the high volume of customers and mailing deadlines, we cannot guarantee the acceptance of all walk-in applicants, and may have to unexpectedly lock our doors early on any given day of the week. To allow enough time to process your application(s), we recommend arriving no later than 12:00 pm.